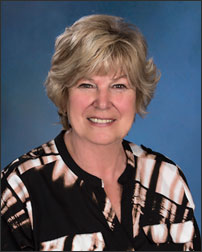 Pat Head, CEO and Co-Founder of Teddy Bear's Playhouse
Since the opening of Teddy Bear's Playhouse in 1989, Pat has been hands on in all aspects of the operation of Teddy Bear's Playhouse. Her responsibilities have included direct care of the children, implementation of new programs, office management, business financial analysis, and working as a consultant with Directors.
Cindy Tatu, CEO and Co-Founder of Teddy Bear's Playhouse
Cindy has been caring for children in her community since 1989. Her educational background is in Nursing and Early Childhood Education and Development. Currently, Cindy works one on one with the Directors at all three locations and keeps up to date with all child day care licensing rules and regulations by regularly attending seminars and conferences in Early Childhood Education.
Cindy most recently expanded the centers program to include a Great Start to Quality rating, Creative Curriculum, Starfall, Baby Sign Language, and Mother Goose Time.  The program also includes foreign language.